Creative today announced the Sound BlasterX G6, the latest flagship addition to the Sound BlasterX G-series of Gaming Amps and USB Sound Cards. The Sound BlasterX G6 builds on the success of its predecessor the Sound Blaster G5–with significant specification enhancements added that makes it unrivalled in its class.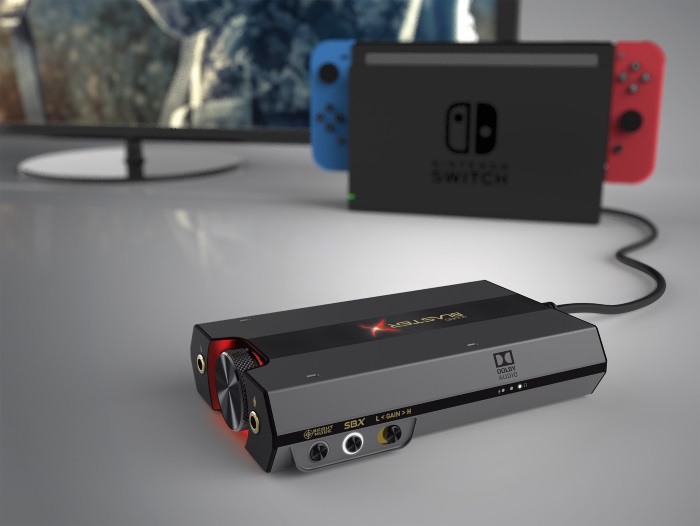 The Sound BlasterX G6 is a high-resolution gaming DAC amp and USB sound card capable of 32-bit/384kHz PCM and DoP playback. Built with precision audiophile components, the Sound BlasterX G6 provides an outstanding audio upgrade from default audio for PS4, PC, Xbox, and Nintendo Switch, bringing new life to games and entertainment. The award-winning custom-designed Xamp discrete headphone amp utilizes bi-amplification technology to power each channel separately, delivering a whole new level of audio fidelity with superior clarity and accuracy in an unaltered lossless model.
The ultra-low 1 Ohm output impedance perfectly drives performance-grade sensitive 16 Ohm in-ear monitors all the way to professional gaming headsets and studio-grade 600 Ohm headphones. It features Dolby Digital decoding, 7.1 virtual surround sound, sidetone-speaker volume control, and Sound Blaster's legacy of impressive sound enhancement technologies.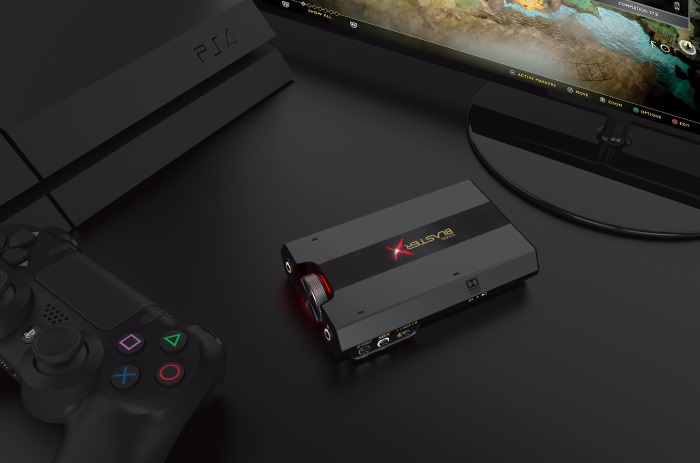 "It's time to breathe new life into your games with the Sound BlasterX G6 Gaming DAC Amp and USB Sound Card. The Sound BlasterX G6 takes experiencing today's audio-rich gaming content on consoles and PCs to whole new levels of breathtaking playback. With its custom-tuned award-winning Xamp headphone amp and ability to support 7.1 surround, together with its audiophile-grade components and specs, the Sound BlasterX G6 personifies the absolute best performance when it comes to external gaming DACs and USB Sound Cards," said Low Long Chye, General Manager of Creative.
"We noticed a lot of our fans actually purchased the earlier G5 for PlayStation 4 and other consoles—which was a departure from its traditional usage with PCs. As more and more people discover the value of great audio outside of the world of the PC, we wanted to offer another option with even better performance and components."